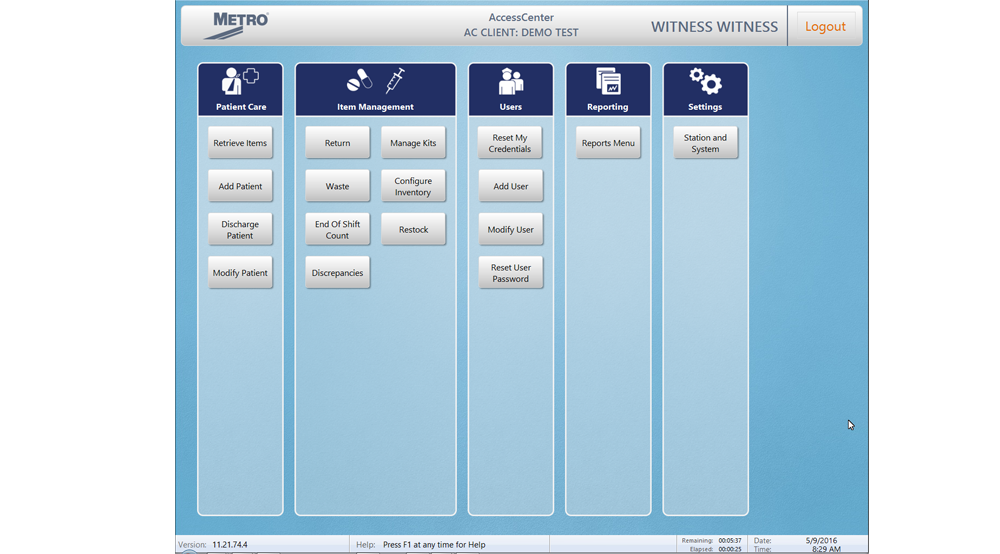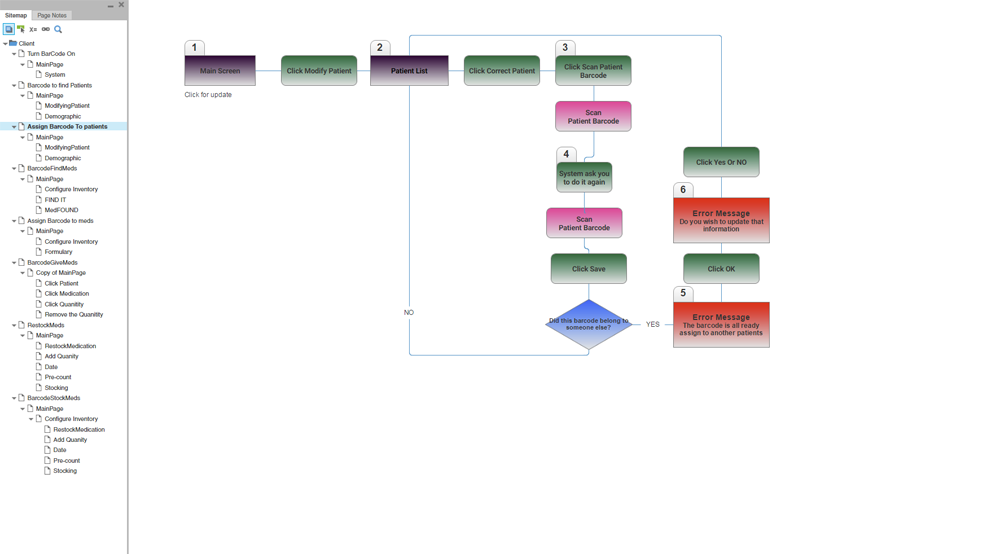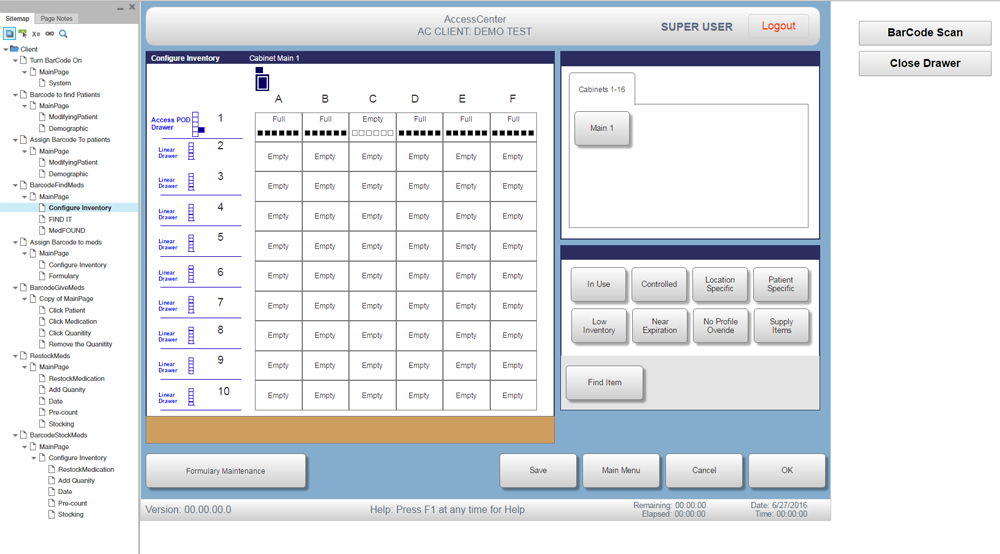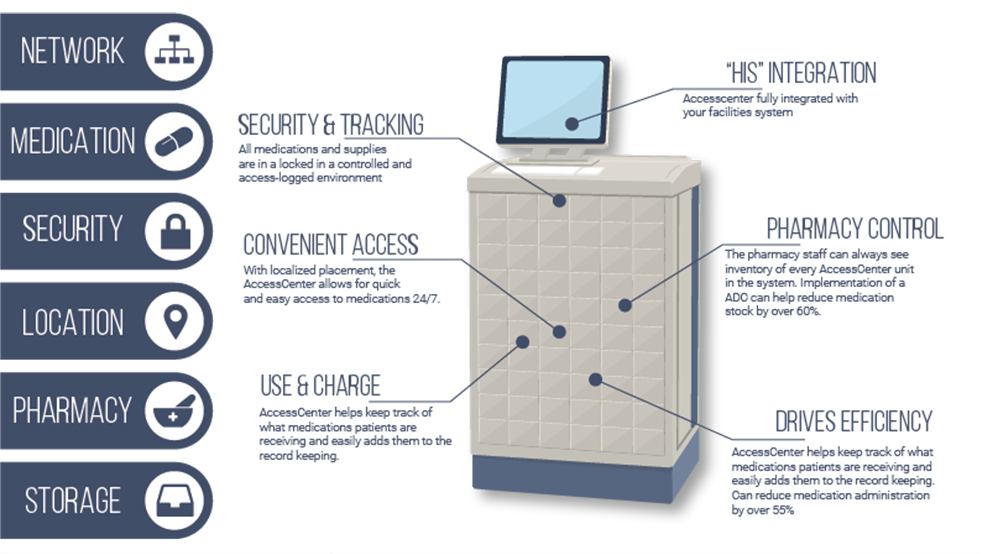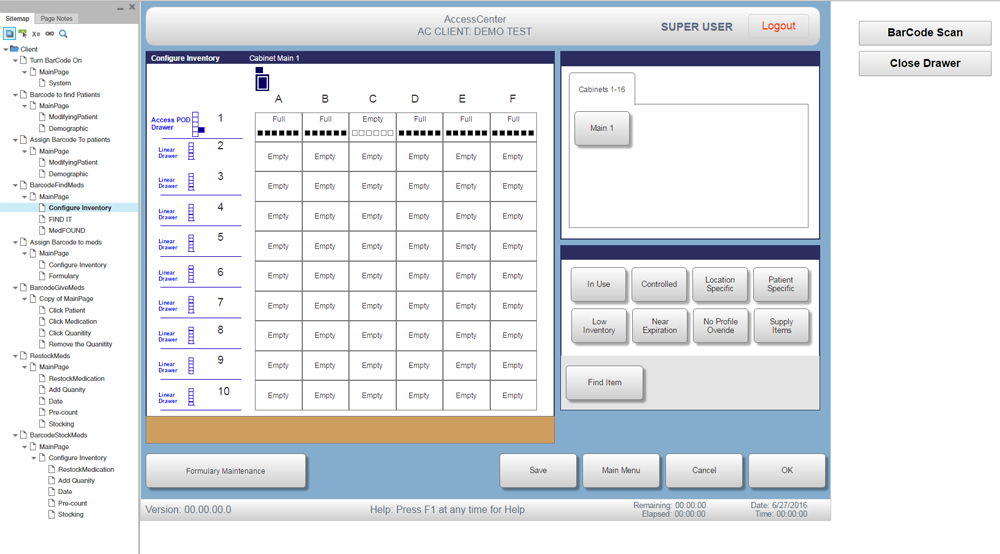 Project information
Category: Embedded Software
Client: Touchpoint Medical
Project date: 21 May, 2018
Project URL: medDispense® C series
medDispense® C series Automated Dispensing Cabinets
The Problem : Embedded Software with No Documentation
Touchpoint develops both the hardware and embedded software for Access Center, which hospitals use to dispense medicine. I was in charge of creating new features for the Access Center – but there was a big problem. The software was over 10 years old and developed for an outdated version of hardware. I quickly discovered that, due to its age, any original documentation explaining software requirements was nowhere to be found. I had to simultaneously develop new features and re-engineer the software so I knew how the different elements would interact with the new features.
My Role: UX Designer
My team consisted of me, software developers, and hardware engineers. I was hired as the Ux Designer but wore several hats, including software designer, QA, and being the main point of communication between our office and the office in Xi'an, China.